Yesterday, the Hayride exclusively reported on gubernatorial candidate John Bel Edwards' campaign rally at the New Orleans night club known as Lyve New Orleans.
Lyve New Orleans is a night club on Tulane Ave. and yesterday, the night club posted a couple of photos of their John Bel Edwards event, in which they promised a "Meet and Greet" with Edwards and a "party bus" that would take voters to go early vote.
Today, the Hayride has obtained all of the videos from the night club campaign rally for Edwards, in which a party bus is seen covered in Edwards campaign signs, blaring Missy Elliot beats accompanied by strobe lights.
The Edwards campaign was invited to a Family Forum yesterday to discuss social issues with his opponent Sen. David Vitter (R-LA), but skipped out on the event. Vitter, however, did attend.
The videos below (caught by America Rising) show Edwards and his wife Donna Edwards meeting with voters before entering the club. Following the "meet and greet" event some of the attendees hopped on the party bus to City Hall for early voting, and the bus illegally parked in front of City Hall and had to be moved.
Take a look at all of the footage from Edwards' campaign rally right here:
The photos obtained by the Hayride yesterday via Lyve New Orleans' Facebook and Instagram account can be seen below, depicting Edwards' invite among the rest of the night club's featured performers and rappers: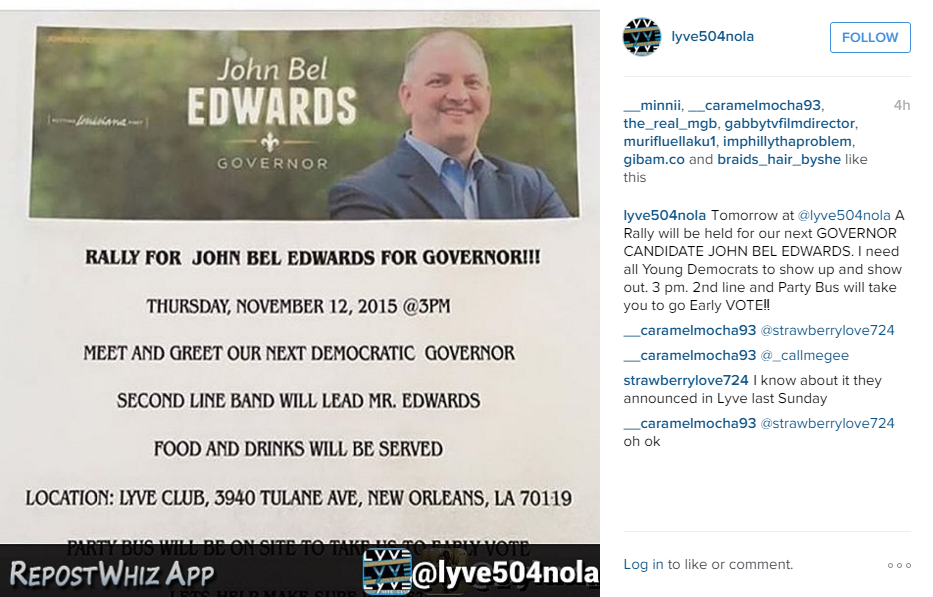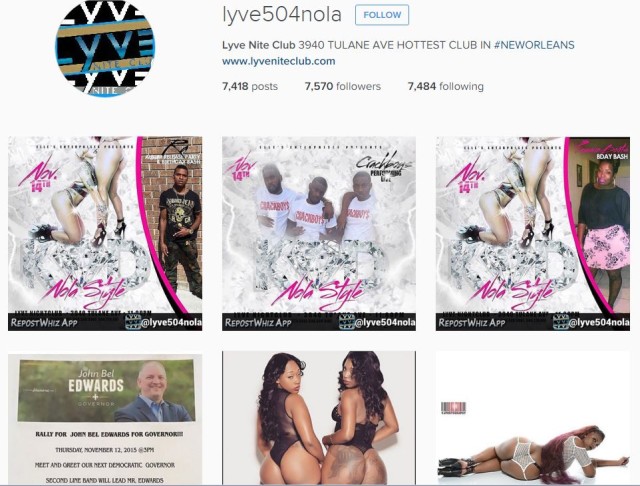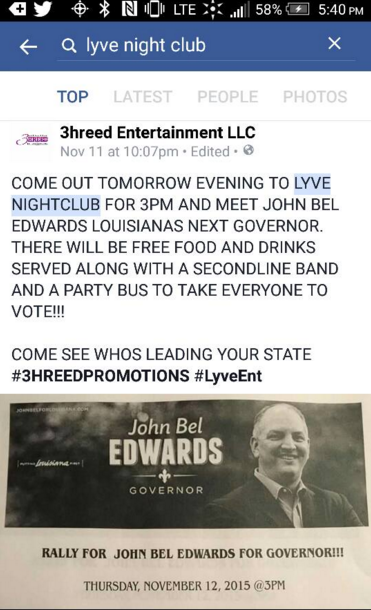 After the Hayride posted the exclusive story, multiple Facebook users and Twitter users quickly attempted to shoot down the story, claiming the story was "intellectually dishonest" and that Edwards was not associated with the night club event.
Here are just a couple of those comments which have been proven false:
After the Hayride broke the story yesterday, Lyve New Orleans removed the invitations for Edwards' event from their Instagram account.