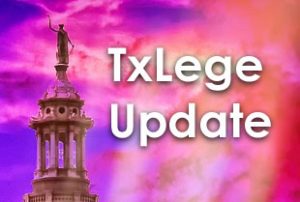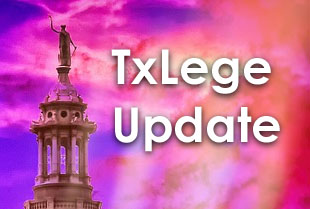 In a previous article we noted that the protection of historical monuments and plaques may become the dark horse issue of the Texas Legislative session.
That's becoming all the more a possibility as a conservative advocacy organization is distributing ads to push for the Historical Preservation Act.
(See below for video and transcript below.)
The bill is SB 226, which has been referred to the powerful Senate State Affairs committee. The measure would require a vote be taken before removal of a historic monument, statue, plaque, or other memorial. Judging by the make-up of this session's committee, the bill has a strong chance of passage and referral to the Senate floor.
The ad, put out by Conservative Response Team, is aiming for the top: asking viewers to support the Historical Protection Act, call Lt. Gov. Dan Patrick's message line, or tweet at Mr. Patrick, who presides over the Texas Senate.
Following the terrible mass-shooting in Charleston, there has been a spate of name changes to institutions named for Confederate heroes and monument removals across the country. In Texas, the Dallas City Council removed one of the largest statues of Gen. Robert E. Lee in the South and is now busy demolishing a Confederate soldier memorial in a city-owned cemetery honoring pioneers.
As we wrote previously, these bills do not stop the state's Preservation Board from taking down memorials on the Capitol grounds or other state property, but keep local governments (e.g. the Dallas City Council) from acting hastily.
Read our previous analysis here:
Confederate Memorial Removal: This Texas Legislative Session's 'Bathroom Bill?'
See also the aftermath of the Children of the Confederacy plaque decision.
Transcript from ad:
It's Here. First the Dallas City Council took down the General Lee sculpture.

Now they voted to demolish the Confederate Memorial in Pioneer Cemetery. It's just the beginning. The left's war on our monuments, our history and our America is in high gear in Texas. And it needs to be stopped right here. Right now.

The one man who can change that is Lieutenant Governor Dan Patrick, because Dan Patrick is the man who runs the State Senate. Dan Patrick needs to make this happen. NOW. This Session! But he must hear from you. Tag him on Twitter at Dan Patrick. Or call. 512-463-5342

Tell Dan Patrick to pass the Historical Protection Act. Now. Before It's Too Late. No more excuses. No more loopholes. Do Nothing, and history dies forever.
Advertisement
Advertisement