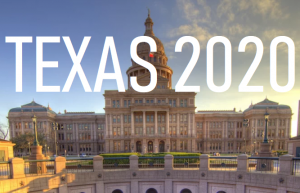 The legislative exits keep coming, especially in Fort Bend County, Texas.
Congressman Pete Olson announced he was retiring last week, on the cusps of several other congressional Republican departure announcements including fellow Texas Republican Mike Conaway of Central and West Texas.
This week, state Reps. Rick Miller and John Zerwas each announced they would be leaving — each of whom represent a share of Olson's district in southeast Houston. Miller hinted at a state agency job and Zerwas announced a specific timeline of leaving on Sept. 30 indicating that perhaps he has another gig lined up (UPDATE: He was appointed Vice Chancellor of the University of Texas Health Science System).
Zerwas, a physician by trade who rose to Chairman of the House Appropriations committee, and who was in the running for Speaker of the House, has been in the office for 12 years. He leaves a safe district behind, having won the general election in 2018 by 8 percentage points.
He was tapped by Speaker Joe Straus to oversee a committee exploring the creation of a Texas Obamacare exchange (though Gov. Rick Perry sealed its fate by saying Texas would not participate and would instead resist the implementation of the Affordable Care Act to the fullest extent of the law).
Miller leaves behind a slightly more at-risk district, having won his race by around 4 percentage points.
Miller, who came to the Texas House in 2013, is on the conservative side of the fence and is known for his support for veterans issues, foster care reform, and an Article V convention of the states.
From the hip: Unlike the Congressional retirement announcements which are coming early this year, Texas legislative announcements are late, with many traditionally announced in the last two or three days of the session. This year there was relative silence on the floor.
There's probably nothing to see here, but what is newsworthy here is that these announcements dump fuel on the fire for those crowing about changing demographics being a primary de-motivator. The Texas Democratic Party capitalized on Zerwas's departure by saying "That's why State Representative John Zerwas threw in the towel instead of being thrown out of office." But this claim is exaggerated as Asians now make up the second-highest racial group in Fort Bend County, and they tend not be loyal to any one political party in Texas.
All this to say: sometimes retirements are just retirements.
Advertisement
Advertisement