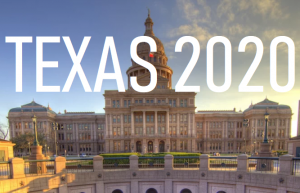 Democratic Presidential hopeful Elizabeth Warren, who recently opened up a field office in Austin, endorsed a Travis County, Texas, Democrat in his race for District Attorney.
This is her fourth endorsement of a Texan, at least three of whom have been Hispanic Democrats.
Joe Garza, the endorsee and a local labor activism attorney, and Erin Martinson are challenging incumbent Margaret Moore in the March 3 Democrat Primary. Martin Harry is the unopposed Republican to face the Democratic nominee in November.
This comes on top of Democratic candidate Mike Bloomberg opening an office in Austin, vowing to financially support local candidates and all activists regardless of which Democratic presidential candidate they support.
The connection could be, according to Garza's campaign literature, his service as an Obama Administration Department of Labor bureaucrat. No firmer connection to Warren could be found at the time of writing.
Warren previously endorsed: Democratic candidate Candace Valenzuela running in a crowded primary against retiring Republican U.S. Rep. Kenny Marchant; Jessica Cisneros, an immigration attorney seeking to unseat Democratic U.S. Rep. Henry Cuellar; and the Democrat in the Fort Bend County special Jan. 28 Texas House election Eliz Markowitz who faces Republican Gary Gates.
According to the Austin American-Statesman, Martinson has raised nearly $93,000 in the last six months, compared to Garza who came in just under $100,000. Incumbent Moore reported around $62,400. The candidates are required to report again 30 days prior to the primary election.
From the hip: If there were any doubts left that Democrats are using their moment in the anti-Trump spotlight to attempt to flip Texas … Warren's recent endorsements will only cause more head-scratching.
While an endorsement by a presidential candidate in a local race is not unheard of — usually a close friend of a campaign associate or the candidate — in Warren's case it seems awfully scattershot. As far as we can tell, it demonstrates 1) a renewed fear that a Trump landslide could be on its way in red states and 2) her struggle with winning over Hispanic voters.
Democrats are highly favored in the heart of liberal Austin, and the last thing they want is for their double-digit lead to narrow. Such a winnowing of support would serve as a moral victory for statewide Republicans concerned about urban areas going increasingly Democrat.
Let's say Trump does better than analysts expect. Let's say that those who held their nose and voted for him in November 2016 will, after having observed his policy stances and official actions since then, now tell their family, neighbors, and friends. That could make for a tremendous lead for the President that could provide some serious coat-tails for candidates like Republican Martin Harry.
Warren has no choice but to shake her "Fauxcahontas" reputation. Even that bastion of West Coast liberal progressivism the Los Angeles Times points out Warren, who has been widely criticized for her exaggeration of her American Indian ancestry, has been struggling among Hispanics.
And after a widely-panned tiff with Bernie Sanders during the most recent Democrat Presidential debate, Warren also needs to rebuild some good will among the grassroots. These endorsements help, but make no mistake: they are calculated maneuvers by a national campaign operation.