Retirement update: Eight-term Congressman Kenny Marchant decided to not seek a ninth term over the weekend.
Democrats continue their insistence that this represents a "texodus" of Republican officials — and echoed by the mainstream media — though the number of decisions to not seek re-election still falls below average for this time in the election cycle.
Marchant is the fourth Texas Republican to hang it up, preceded by Reps. Pete Olson, Mike Conaway, and Will Hurd (click a name to read our prior reporting and analysis regarding each announcement).
Marchant, who represents a portion of suburbia north of Dallas and a former local official, held his seat with just over 50% of the vote. His decision to retire comes as no surprise to observers. Several Democrats and Republicans are lining up to succeed him.
"Simply put, this is a Republican seat and will remain a Republican seat in 2020," said Rep.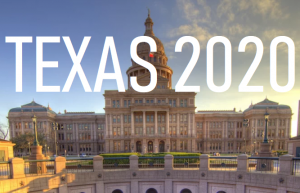 Tom Emmer of Minnesota, who heads the National Republican Congressional Caucus.
It's another one of those swing districts. Mitt Romney took the district in 2012 by 22 percentage points, and in 2016 Trump won by six percentage points. However, in 2018 Rep. Beto O'Rourke bested Ted Cruz in the Texas Senate race by three percentage points.
From the hip: Marchant, a reasonably conservative member of Congress, was like Olson having fundraising difficulties in 2018, indicating trouble for the campaign and a tepidness among would-be supporters.
There is nothing unusual about a multi-term Congressman and a high-ranking one to "leave on a high note" before an uncertain campaign year.
The 2018 campaign year was one of those cycles, and a recent high water mark for GOP members deciding to hang it up: 39 Republicans and 18 Democrats, chief among them Speaker Paul Ryan. The previous record took place in 1992 when 41 Democrats and 24 Republicans decided not to run — the all-time record, according to Pew Research.
Democratic claims of a "texodus" are premature, even if celebrated incumbents in swing districts are prone to leave on their own volition.
Advertisement
Advertisement