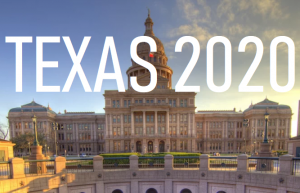 A grandson of late President George H.W. Bush lost his bid for Congress on Super Tuesday — something that hasn't happened with a Bush on the ballot since well-before he was born.
Pierce Bush, 34, did not make the runoff in Texas Congressional District 22 on Tuesday, making for the first Bush loss on a Lone Star State ballot in roughly four decades. The last time that happened, The Blaze points out via CBS News, was in 1978, when George W. Bush lost his campaign for a Congressional seat in the Houston area.
Since then, the Bush name has been a practical guarantee of ballot victory in Texas, be it for president, for governor, or commissioner of a statewide agency.
Fully 15 candidates entered the Republican fray in CD 22, but it was Fort Bend County Sheriff Troy Nehls and technology consultant and former Congressional contender Kathaleen Wall who will proceed to the Primary Runoff in May. The winner of the CD 22 Primary Runoff will face Democrat and former foreign service officer Sri Preston Kulkarni in the general election in November.
From the hip: According to our previous coverage, CD 22 was a fascinating race to watch for two main reasons.
First, the current occupant, outgoing U.S. Rep. Pete Olson, was among a handful of Texas Congressman to hang it up this year. The media then cried "Texodus!" in a false prophesy that the demographics in Texas had shifted in suburban counties so much that Republicans saw the writing on the wall and began leaving office voluntarily before getting beat. This turned out to be false. Republican optimism was not a problem here, nor was it in the Special Election Runoff in HD 28 where a Republican beat the Democrat by double-digits.
Secondly, with as much interest and activity in and around Fort Bend County in the Houston metro area this cycle, the CD 22 race became somewhat of a case study as to whether movement conservatives could overtake a name brand like Bush. Bush  gained the endorsement of Olson, as well as outgoing Texas Rep. John Zerwas who has represented much of the district for many years in the Texas Capitol. Nehls had the local support necessary to carry him over the line, and Wall had been a vocal conservative activist since at least 2008, frequent donor, and a former Congressional candidate herself (Wall spent $6 million in Congressional District 2 as a candidate, eventually falling to now-U.S. Rep. Dan Crenshaw).
Bush out-raised the field, according to campaign finance reports. But he entered the race rather late, and some observers have pointed to a weak campaign strategy, even with Bush's outspoken support for President Donald Trump and small government ideas. The Bush family legacy is also at a high point, following the ceremony surrounding his grandfather's passing.
"Pierce Bush's failure to reach the runoff suggests that the market for the Bush family brand of compassionate conservatism is nowhere near as strong as it was 20 to 30 years ago when his grandfather and uncle enjoyed widespread support within the Texas GOP," Rice University political scientist extraordinaire Mark Jones told the Texas Tribune. "… At the same time, it is important not to read too much into this race, since Pierce Bush's candidacy was undercut from the outset by the launch of his campaign less than three months prior to election day as well as the legitimate critiques against him of being a carpetbagger who only moved into the district after launching his candidacy."
There is also the matter of controversy surrounding the Alamo renovations that may be tarnishing at least the image of a Bush in the General Land Office, Commissioner George P. Bush, despite his overwhelming re-election to the post. But it is difficult to quantify whether Pierce Bush's loss is due to a diminishing of the Bush brand or lackluster strategy. For now, we'll suspect the latter, as Jones warned us about not reading too much into this. As Jones also mentioned, Pierce was expected to run for his grandfather's old district (the number, anyway — the geography has shifted somewhat since the 1970s), CD 7. When this did not happen, Pierce's initial spotlight dimmed and did not quite shift over to his run for CD 22.
The lesson here is that national name ID alone does not win a race when other locally well-known names are in the running — especially when those local names are also well-funded. Wall's ads aired on TV and radio nearly non-stop, and Nehls made some significant noise as well, including a strong get-out-the-vote effort on the ground. Nothing substitutes for a grassroots door-to-door strategy, especially in suburban Texas, and advertising to provide sufficient air cover for the boots on the ground.
Advertisement
Advertisement