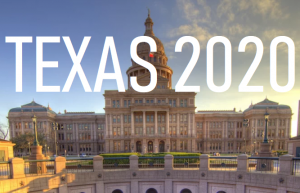 While most politicos were wading through round 2 of the Democratic Primary debates Wednesday night, Texas Capitol observers had their ears wide open regarding a developing situation involving the Speaker of the Texas House's protection of certain members and media credentials for the leader of a major conservative grassroots PAC.
Apparently there's a recording of a now-infamous exchange.
Via the Texas Tribune, two members of the 10 who were allegedly named by House Republican Caucus Chairman Dustin Burrows as safe targets for Michael Quinn Sullivan's group Empower Texans to attack were allowed to listen to the recording Sullivan took of the meeting in which this discussion took place. Speaker Dennis Bonnen previously denied that such a list was discussed, and Burrows has been silent on the matter.
"What I derived from the audio tape — it's very clear — is that Speaker Bonnen was not truthful about a list not being provided," said Rep. Steve Toth, via the Texas Tribune.
Rep. Travis Clardy told the Texas Tribune the recording was "consistent with" what Sullivan alleged, also via Texas Tribune.
The recording has not been released to the public, but you can read the Texas Tribune's full coverage here.
For additional background and some analysis see our related coverage below:
From the hip: Our earlier questions are slowly being answered. Expect more questions to be answered today as additional House members are given access to the recording. We can also expect a statement from Bonnen, which at this point is practically unavoidable. Keep your ears to the tracks.